Hello everyone,
We had such fun last year at Tampa Bay Comic Con that we decided to go back. So yours truly, along with fellow Twilight Times Books authors Scott Eder and Maria DeVivo, will return to the Tampa Convention Center and join in this fun and exuberant celebration of fantasy in all of its forms. Tampa Bay Comic Con 2015 runs all weekend from Friday, July 31, to Sunday, August 2. Join us during our author discussion panels as scheduled below and stop by the Twilight Times Books Booth at Artist Alley E19/E20 and say hi. We'd love to see you there.
D.
Tampa Bay Comic Con – July 31-August 2, 2015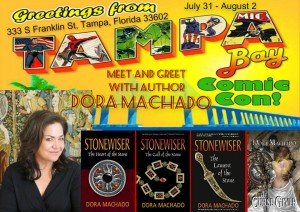 Authors Panel Schedule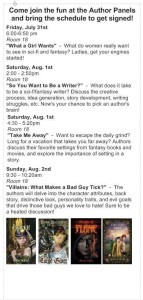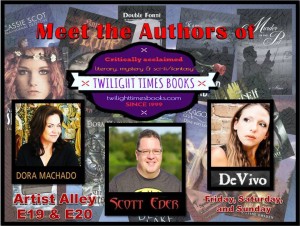 For information and tickets click here.