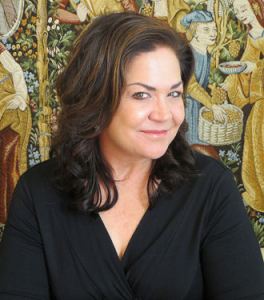 About Dora Machado
Dora Machado is the award-winning author of the epic fantasy Stonewiser series and her latest novel, The Curse Giver, is available from Twilight Times Books. She holds a master's degree in business administration and graduated Phi Beta Kappa with a degree in history from Georgetown University. She was born in Michigan and grew up in the Dominican Republic, where she developed a bilingual fascination for writing, a preference for history, and a taste for Merengue. After a lifetime of straddling such compelling but different worlds, fantasy is a natural fit to her stories.
When she is not writing fiction, Dora also writes features for Murder By Four, an award-winning blog for readers and writers, and Savvy Authors, where writers help writers. She enjoys reading, hiking, walking long and winding trails, traveling, and connecting with the amazingly clever readers who share in her mind's adventures. She lives in Florida with her indulging husband and two very opinionated cats.
To learn more about Dora Machado and her award winning novels, you can email her at [email protected], or find her on Facebook.
About Dora Machado's Novels
Dora Machado, the award-winning author of the Stonewiser trilogy, is one of the few Hispanic women writing fantasy in the United States today. Her first novel, Stonewiser: The Heart of the Stone, won the 2009 Benjamin Franklin award for best debut novel. Her second novel, Stonewiser: The Call of the Stone, won the 2010 Independent Publishers Book Awards' (IPPY) Gold Medal for Best Science Fiction/Fantasy book of the year. Her third novel, Stonewiser: The Lament of the Stone won the 2012 Independent Publishers Book Awards' Silver Medal for Best Science Fiction/Fantasy book of the year. All three books were also finalists in ForeWord Magazine for Book of the Year in the Science Fiction and Fantasy Category for 2009, 2010 and 2012. Her latest novel, The Curse Giver, is a finalist for the 2014 ForeWord Book of the Year Award for SF/F and for the 2013 USA Best Book Awards in the fantasy category.
Dora Machado's novels are widely available in print from your favorite bookseller and as e-books in a variety of formats from Amazon.com, Barnesandnoble.com, Kobobooks.com, Allromanceebooks.com. The Curse Giver is also available directly from TwilightTimesBooks.com. Finally, the novels are available as audiobooks from audible.com.
You can learn more about Dora Machado's novels on the Books page.
Interviews
Latest Interview:
IndieWritersReview Welcomes Stonewiser: Heart of The Stone by Dora Machado (Innovative Online Book Tours)
Dora's Quirks and Whims
I have to travel because staying put doesn't make any sense to a restless mind.
I love thunderstorms. Over the sea, over the desert, over the mountains, nothing clears the mind and awakens the senses like thunder's epic voice.
I'd be skinny if cake hadn't been invented.
When I was twelve, after I read Leon Uris' Exodus, I wanted to join a kibbutz.
I love cats, horses and dogs. They prove that, with just a little bit of tolerance, we can all get along.
I think that tyrants are bullies that have beaten the hell out of their peers and taken over the play yard.
My favorite color is blue, but I look terrible in blue, so I'd rather wear pink.
My sisters have always been the pretty ones. I'm the smart one, but not always.
I write mostly at night, not because I can't sleep—God knows that's all I want to do in the mornings—but because that's when my characters are awake.
I think sarcasm is the cleverest form of humor.
When you grow up on an island the long road and the uninterrupted journey are quite the novelty.
I'm a very careful skier. In fact, people watching me from the lifts often like to encourage me in passing. "Downhill, lady," they shout. "You want to go downhill!"
I know it's cliché, but I did see Stonewiser Sariah for the first time in a dream.
Medieval history is relevant. We're living it.
You've got to watch and read all of the outlets if you want to find the real news.
If I had to choose between the mountains and the sea, I'd be crushed. I think one's there to enhance our enjoyment of the other.
I once told my grandfather that I wanted to be a shoe shiner. "Muy bien," my grandfather said, "as long as you're the best shoe shiner in the country."
I haven't taught my kids half the lessons they've taught me.
When I first moved to the United States, I was struck by three things that I had never seen before: The yellow buses taking kids to school every morning, the friendly policemen who didn't demand a bribe when they asked you to please wear your seatbelt, and the breadth and scope of America's vast network of national parks.
The spring fed river that runs through my backyard reminds me every day that change is constant and more is yet to come.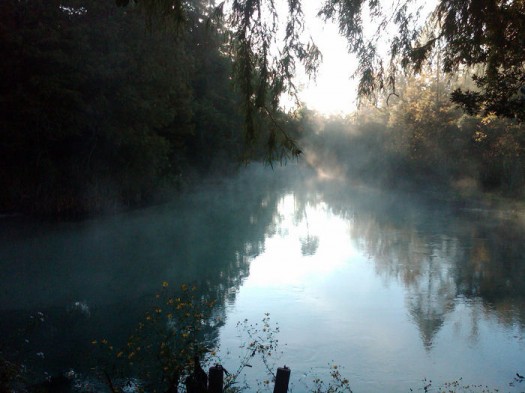 Questions and Answers
Q: What would you say are some of the best moments of your career as a writer so far?
A: To me, every day I get to write is a thrill. There was this one time, early on, when the cover designer sent me a rendering of Sariah for a cover proposal and I saw her face on paper. "Wow," I said. "Nice to meet you, Sariah." It was very sweet.
Q: How have your travels and multi-cultural background influenced the character of Sariah?
A: I've tried to take Sariah on a journey, to bring her out of an encapsulated world and into the idea of a diverse, provoking, flawed and often contradictory world. Her journey is not unlike mine.
Q: Do you have any tips for aspiring authors?
A: Invest in your writing. Read. Write. Learn. Persevere. Be patient. Be faithful to your love for the craft and to your writer self.
Q: Do you have any particular reader in mind when you write?
A: I write for anyone willing to come along in my mind's adventures. My readers are typically very clever and adept to quality. They enjoy stepping into daring new worlds and demand an intriguing plot that defies the imagination, challenges the heart and satisfies the mind.
Q: What drew you to the fantasy genre in particular?
A: I've said it before: When you straddle many different but compelling worlds in your life, fantasy is a natural fit. Everything is possible in fantasy. And remember this: The world we live is in itself a most fantastical creation.
Q: Who is your favorite character in Stonewiser: The Heart of the Stone?
A: You are asking me to choose? Shucks. I have to say Kael, because the story is so much about him. And yes, for those of you who asked, he is an entirely fictional character and no, imaginary guys--hot as they might be--don't have cell phone numbers, email addresses, Facebook pages or Twitter feeds. Sorry.
Q: Do you rely more on plot or characters to drive the story forward?

A: I think that plot and character are inevitably linked in the construction of a good story. The absence/presence of one prevents/promotes the development of the other.
Q: Sariah is such a beautiful name. What was your inspiration for it?

A: I've known a lot of strong Sarahs, women of legend and hope. I started to play with the name's variations and discovered how well the name rolls off the mind's silent tongue--strong upfront, decisive in the middle, sweet with a hint of kindness and a promise for more at the end.
---