Hello there!
I just found out that 99 cents can get you The Curse Giver and three other fantastic new releases from Twilight Times Books, but only in the next 48 hours.
Indeed, The Curse Giver, my newest release, will be on sale for only 99 cents on Friday, August 23 and Saturday, August 24. If you haven't gotten around to purchasing The Curse Giver, today and tomorrow will be your best chance to get it for only 99 cents!
Three additional releases from Twilight Times Books are also offered for 99 cents for the next forty-eight hours, including Dragon Fire by Dina Von Lowerkraft, Don't Let the Wind Catch You by Aaron Lazar, and Lucid by Natalie Roers. Please help me celebrate and support my talented fellow TTB authors by purchasing their books!
Scroll down to learn about these wonderful TTB novels, available for only 99 cents, but only for today and tomorrow.
Enjoy!
D.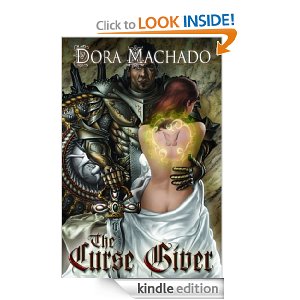 Buy Link:
http://www.amazon.com/The-Curse-Giver-ebook/dp/B00DSUQL4I/ref=sr_1_1?s=books&ie=UTF8&qid=1377230945&sr=1-1&keywords=The+Curse+Giver
Lusielle's bleak but orderly life as a remedy mixer is shattered when she is sentenced to die for a crime she didn't commit. She's on the pyre, about to be burned, when a stranger breaks through the crowd and rescues her from the flames.
Brennus, Lord of Laonia is the last of his line. He is caught in the grip of a mysterious curse that has murdered his kin, doomed his people and embittered his life. To defeat the curse, he must hunt a birthmark and kill the woman who bears it in the foulest of ways. Lusielle bears such a mark.
Stalked by intrigue and confounded by the forbidden passion flaring between them, predator and prey must come together to defeat not only the vile curse, but also the curse giver who has already conjured their demise.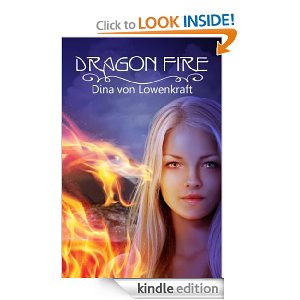 Buy Link:
http://www.amazon.com/Dragon-Fire-ebook/dp/B00ECNEZ6G/ref=sr_1_fkmr0_1?ie=UTF8&qid=1377230520&sr=8-1-fkmr0&keywords=Dina+Von+Lowekraft
Some choices are hard to live with.
But some choices will kill you.
When seventeen-year-old Anna first meets Rakan in her hometown north of the Arctic Circle, she is attracted to his pulsing energy. Unaware that he is a shape-shifting dragon, Anna is drawn into a murderous cycle of revenge that pits Rakan and his clan against her best friend June.
Torn between his forbidden relationship with Anna, punishable by death, and restoring his family's honor by killing June, Rakan must decide what is right. And what is worth living – or dying – for.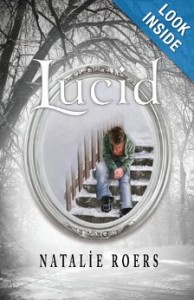 Buy Link:
http://www.amazon.com/Lucid-Natalie-Roers/dp/160619027X/ref=sr_1_3?s=books&ie=UTF8&qid=1377230654&sr=1-3&keywords=Lucid
Disfigured at birth and ostracized at school, Travis Hunter dreams of acceptance and secretly yearns for the affection of a beautiful young woman named Corrine. When a mysterious doctor promises to help Travis through something called lucid dreaming, Travis gets more than he ever bargained for and soon finds himself learning the secrets of love and life in a fantastic unconscious world.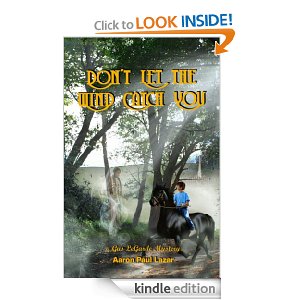 Buy Link:
http://www.amazon.com/Dont-Let-Wind-Catch-ebook/dp/B00ECNEOTE/ref=sr_1_1?s=books&ie=UTF8&qid=1377230847&sr=1-1&keywords=don%27t+let+the+wind+catch+you
When young Gus LeGarde befriends Tully, a cranky old hermit in the woods who speaks to an Indian spirit, he wonders if the man is nuts. But when the spirit rattles tin cups, draws on dusty mirrors, and flips book pages, pestering him to find evidence to avenge her past, things change fast. What Gus doesn't understand is why his mother hates Tully and forbids him to see the old man. What could Tully have possibly done to earn this distrust?
Faced with long-buried family secrets and danger, Gus summons courage beyond his years in this poignant and powerful telling of the sultry summer of 1965.