Hello Everybody,
This is a big week for print book releases from my publisher, Twilight Times Books.  So today, I'd like to introduce you to some of my talented fellow authors and their new print novels, which are also available in ebook format, including Kindle and Nook. I hope you'll find these titles as intriguing as I did. Join me in giving these wonderful authors a read.
Enjoy!
D.
MYTHOS by Heather McLaren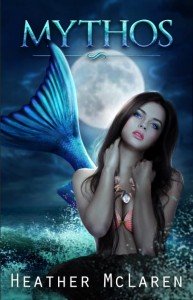 True love was the last thing David Cooley expected to find in the Bahamas, But the moment he laid eyes on Faren Sands, he knew he had found the girl of his dreams. How could he know she was a mermaid from the lost island of Atlantis?
Because of the strict laws regarding human contact, the couple flees the consequences of their forbidden passion, struggling to survive a conflict that has been brewing between the mermaids and sea demons for the last eleven thousand years.
Once the epic battle begins, fate forces David to make a decision that will forever affect his young life. Should he stick by the woman he loves, risking his mortality for a civilization that hates him?
About Heather McLaren:
Heather McLaren is a Cherokee writer living in southern Illinois with her husband and four children. Mythos, the first of five books in the Mer Chronicles, is her debut novel. She is currently working on the second book in the series, Beyond Legend, and plans on bringing fantasy into the lives of young adults for years to come.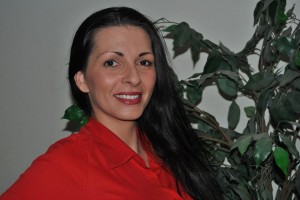 More about Heather McLaren at:
http://heathermclarenfantasy.webs.com/
More about Mythos at:
DRAGON FIRE by Dina Von Lowenkraft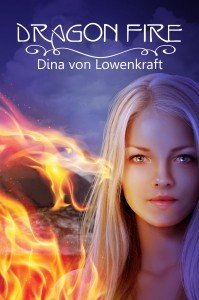 Some choices are hard to live with.
But some choices will kill you.
When seventeen-year-old Anna first meets Rakan in her hometown north of the Arctic Circle, she is attracted to the pulsing energy that surrounds him. Unaware that he is a shapeshifting dragon, Anna is drawn into a murderous cycle of revenge that pits Rakan and his clan against her best friend June.
Torn between his forbidden relationship with Anna, that could cost them both their lives, and restoring his family's honor by killing June, Rakan must decide what is right. And what is worth living – or dying – for.
About Dina Von Lowekraft
Born in the US, Dina has lived on 4 continents, worked as a graphic artist for television and as a consultant in the fashion industry. Somewhere between New York and Paris she picked up an MBA and a black belt – and still thinks the two are connected. Dina is currently the Regional Advisor for SCBWI Belgium, where she lives with her husband, two children, three horses and a cat.
Dina loves to create intricate worlds filled with conflict and passion. She builds her own myths while exploring issues of belonging, racism and the search for truth… after all, how can you find true love if you don't know who you are and what you believe in? Dina's key to developing characters is to figure out what they would be willing to die for. And then pushing them to that limit.
Twilight Times YA; NA Books on FB
KNIGHT OF FLAME, by Scott Eder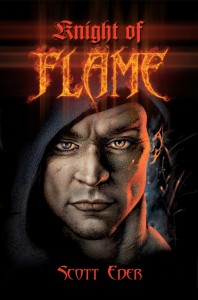 Fire. The most chaotic of the primal elements. When wielded properly by the Knight of Flame, it burns like the sun. Otherwise, it slowly consumes the Knight, burning away his control, driving him towards dark deeds.
Stationed in Tampa, FL, Develor Quinteele, sixth Knight of Flame, waits impatiently for the predicted emergence of the last Gray Lord, his Order's ancient enemy. Hampered by a centuries-old tragedy, Dev knows of only one way to control his elemental power—rage. It broils just below his surface, waiting for the slightest provocation to set it alight.
Anticipating Dev's transition from asset to liability, his commander assigns a young guardian, Wren, to report on Dev's actions. Torn between duty and love, Wren struggles to save her Knight; but, after a brutal attack by the Gray Lord's minions for which Dev is wrongly blamed, he's stripped of his freedom until he regains control.
With the help of his fellow Knights, can Dev regain his balance and unlock his full elemental potential in time to prevent the destruction of all life in Tampa?
About Scott Eder:
Since he was a kid, Scott wanted to be an author. Through the years, fantastic tales of nobility and strife, honor and chaos dominated his thoughts. After twenty years mired in the corporate machine, he broke free to bring those stories to life.
Scott lives with his wife and two children on the west coast of Florida.
Check out Knight of Flame at:
Contact Scott Eder at:
Website: www.scotteder.net
Twitter: @Scotteder
Blog: https://madmuncleforge.blogspot.com/
Facebook: https://www.facebook.com/knightselementalis
Goodreads: https://www.goodreads.com/book/show/18888170-knight-of-flame
Also from Twilight Times Books:
Aaron Lazar's Don't Let the Wind Catch You is also now available in print and audio book!  www.lazarbooks.com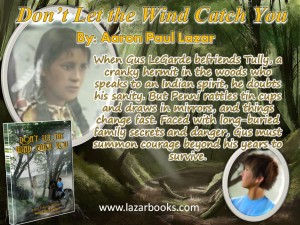 and
Christine Amsden's Secret and Lies, the sequel to Cassie Scott Paranormal Detective, is now available. http://christineamsden.com/wordpress/