Hello Everybody,
I just got back from beautiful Colorado. Here's a post I wrote about my writing experience in the Rocky Mountains.
Enjoy!
D.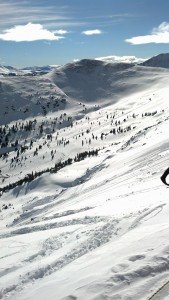 Colorado has to be one of my favorite places in the world. The views of the Rocky Mountains are breathtaking. The people are friendly, fit and youthful, no matter their age. Nature indulges, facilitating so many of the activities for which the State is known, skiing, snowboarding, snowshoeing, biking, hiking, fly-fishing, rafting and . . .  writing?
Yes, writing.
It's easy to find inspiration among these mountains. It's easy to keep the mind focused when surrounded by such stunning vistas. I find myself energized by the folks who tackled the slopes with the same energy and enthusiasm I feel when I tackle a story. It goes against the principles of oxygen deprivation, but I find that the mind flows effortlessly at ten thousand feet, especially after a few hours of skiing or snowshoeing, and a little nap.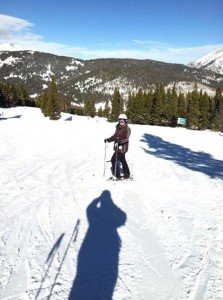 We've had some epic snow dumps so far this year and the snow has been delicious. Those of us who frequent Copper Mountain, Colorado, on a regular basis, couldn't be happier. I heard a few people complaining about the cold weather this year, but I'm not one of them. When the going gets tough on the mountain, when the wind picks up and you can't see the chair lift in front of you, I head indoors. The way I see it, it's time for some serious writing.
I've produced some of my best writing in Colorado. These mountains have inspired thousands of words out of me. I'm always grateful for the opportunity to come out to Colorado and share in the state of mind that makes it such a great destination for outdoor enthusiasts and, yes, for writers too.